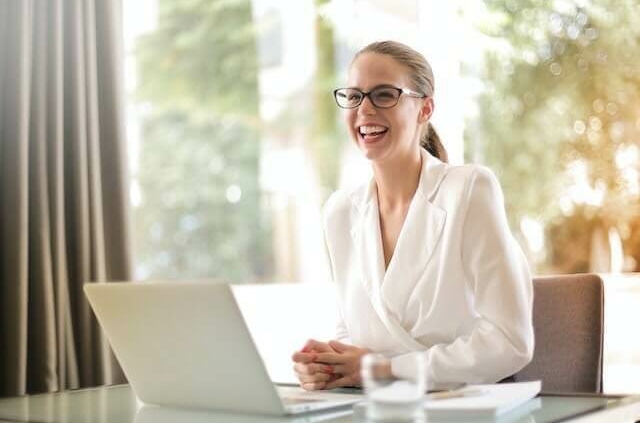 When looking for an ABA program for your child, one must be familiar with what a BCBA is and what their roles are? We will break down the process from a client's perspective and from an employee perspective.
First and foremost a BCBA stands for Board Certified Behavior Analyst. They are the clinicians of the case from the onset of services all the way through discharging the child once they mastered all their goals.
Knowing the common steps of a BCBA during treatment is crucial for a parent to understand from the start of services.
Assessment – Observing
A BCBA Therapist uses applied behavior analysis (ABA) as a form of treatment. ABA is the process of studying behavior in order to place appropriate behavioral interventions. Before starting treatment, the BCBA does an assessment of the patient. The assessment gives the BCBA a baseline of what skills the patient has and where they are holding in terms of development. From there they determine individualized goals which is implemented through a treatment plan. The therapy provided focuses on skills that are necessary for life.
BCBA's work with patients in various settings including schools, therapeutic practices, and private homes. They work with patients of all ages to foster independence and appropriate behaviors.
Coordination of Care
A lot of the BCBA's job focuses on creating a personalized program for their patients, and working with all other therapists such as speech and occupational therapists to ensure positive outcomes. They are also constantly working with teachers and parents to ensure proper collaboration.
Parent Consultations
BCBA's offer weekly training for the parent/guardian of the patient to help with child out of sessions. Empowering caregivers to become familiar and trained in ABA concepts is of upmost importance for a BCBA. They will translate their complex data plans into easily understood concepts for the families to stay involved in a comprehensive and understandable way.
Treatment Planning
Another aspect of what the BCBA does is spend time with their patients. Whether it is at home or in a clinic, they are closely observing them to see if the provided treatment plan is producing expected results. By interacting with the patient, the BCBA can tailor and adjust the plan to fit their specific needs.
Supervision
In addition to providing behavioral health services, BCBAs supervise the work of Registered Behavioral Technicians (RBT) and other professionals who implement behavior intervention.
The BCBA supports and guides the RBT's by providing constructive criticism, discussing interventions, answering questions and modeling programs. It's the BCBA's job to ensure that the RBT remains supported
Analyzing Data
Some sort of data analysis is a key part in the day of a BCBA. Typically, the RBT will collect data from the sessions based on the child's response to the treatment plan. Then, the BCBA will analyze the data to assess if progress is being made and to identify any potential problems.
How to become a BCBA and how to keep your certification active?
Degree
A BCBA must have a master's degree in education, psychology or behavior analysis or any other relevant field.
Get Supervised Work Experience in either of the three following settings:
1,500 hours independent supervised work
1,000 hours with a supervised practicum
750 hours with an intensive supervised practicum
Take an exam with the BACB:
The BCBA exam asks questions about many areas of behavioral analysis, including designing behavioral experiments, client assessment, client intervention, and foundational knowledge of the field.
Keep in mind that certain states require an additional state license in order to provide ABA services. For additional information, please check out the BACB website for the list in regard to U.S. licensure of behavior analysts.
Maintaining your BCBA Certification
Once you've successfully earned your BCBA certification, you'll need to maintain it so that you can keep doing your work as a Board-Certified Behavior Analyst.
Continuing education requirement – which is 32 hours within a 2-year cycle. (Here is a great resource for convenient and easy online courses that offer fully BACB accredited CEUs for BCBAs.
Complying with BACB 

ethics requirements

.

Submitting a recertification application before your certification expires
For any more information, or if you would like to join a super supportive team where we help and guide each and every individual through the process, please do not hesitate to contact us.
https://bluegemsaba.com/wp-content/uploads/2022/12/BCBA.jpg
427
640
nate
https://bluegemsaba.com/wp-content/uploads/2020/10/Blue-Gems-Logo__-01.png
nate
2022-12-21 05:14:54
2023-01-31 05:59:34
WHAT IS A BCBA