The Importance of Parent Training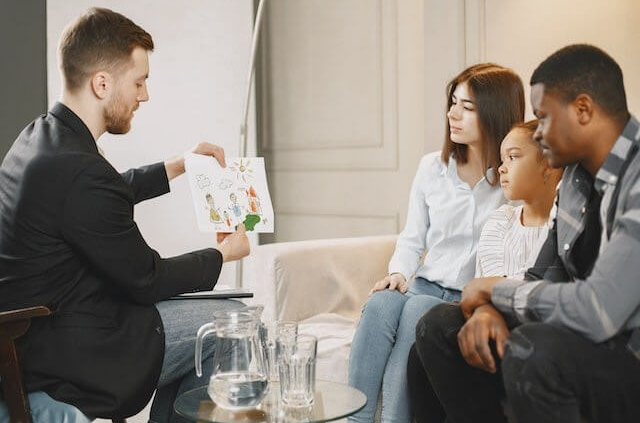 Parent training is an important component of a successful Applied Behavior Analysis (ABA) program. One must understand the importance of parent trainings. Parents are the primary caregivers of the child, so it is important that they understand and are able to implement the strategies and techniques used in ABA. Parent training helps to ensure that the child is receiving consistent, high-quality instruction and that the parents are equipped with the skills and knowledge needed to help their child reach his or her goals. Parent training also helps to build a positive relationship between the child, parents, and therapist, which further increases the likelihood of successful outcomes.
Knowing how to train parents with an ABA approach.
Here are some helpful pointers to keep in mind to have an effective parent/caregiver consultation.
1. Start by setting up a consistent schedule for teaching and rewarding desired behaviors. ABA programs usually include a lot of repetition, so make sure that you are reinforcing desired behaviors on a consistent basis.
2. Teach parents to use positive reinforcement for desired behaviors. This could include verbal praise, physical affection, or rewards such as small toys or special privileges.
3. Provide parents with the tools they need to understand their child's behavior. This could include information on ABA principles and strategies, as well as how to recognize and respond to their child's behaviors.
4. Teach parents how to use visual aids and other tools to support their child's learning. This could include visual schedules, flashcards, and other visual supports.
5. Model appropriate behavior for parents and help them practice responding in ways that will reinforce desired behaviors.
6. Provide feedback to parents on their progress and encourage them to keep trying.
7. Help parents to identify and address any challenges they encounter during the process.
8. Celebrate successes and help parents to recognize their progress.
Who provides parent training?
Parent training is generally with the BCBA (Board Certified Behavior Analyst) on the case, however your RBT (Registered Behavior Analyst) can train as well.
ABA is an evidence-based practice that can be used to teach skills to individuals with autism, and many RBTs are trained in ABA techniques.
RBTs can provide training to parents on how to use ABA principles and techniques to help their child learn and reach their goals.
Best practice though, is to discuss your questions and concerns with the BCBA as they know best what is recommended for your child.
ABA therapy without the parent/caregiver involved:
Without the proper parent training/involvement, ABA therapy may not be as effective as it could be.
Parents provide essential guidance and support to the therapy process, and their absence can mean that the learner does not receive the same level of reinforcement and motivation as they would otherwise.
Additionally, the parent's presence is essential in providing feedback to the therapist and in helping the learner transfer strategies learned in the therapy room to their natural environment.
The parent's absence can also mean that the therapist has less information to inform their decisions, making it more difficult to individualize the therapy program to the learner's needs.
There are many organizations that are very informative and are a great resource when it comes to parent training. Please feel free to contact each organization to find out more details:
• Autism Speaks
• The National Autistic Society 
• The Autism Society of America
• The National Institute of Mental Health (NIMH)
• The Association for Behavior Analysis International (ABAI)
• The Association for Science in Autism Treatment (ASAT)
• The Autism Treatment Network (ATN)
• The Center for Autism and Related Disorders (CARD)
• The Organization for Autism Research (OAR)
• The Autism Research Institute (ARI)
• The Verbal Behavior Institute (VBI)
• The University of California, Los Angeles (UCLA) Autism Research Program
For any additional information, please do not hesitate to contact us.
https://bluegemsaba.com/wp-content/uploads/2023/01/Parent-Training.jpg
427
640
nate
https://bluegemsaba.com/wp-content/uploads/2020/10/Blue-Gems-Logo__-01.png
nate
2023-01-11 05:41:05
2023-01-31 06:05:44
The Importance of Parent Training